How to setup AnyDesk Unattended Access
AnyDesk's unattended access allows you to connect to one device without the need for the other end to manually authorize the connection, thanks to a predefined password. This is useful, for example, to connect to the office device from home.
To configure AnyDesk unattended access (connect without user intervention), you just need to follow the steps below on the target device, that is, the one to which you are going to connect:
Go to settings, security.
Click on "unlock security check."
Mark the desired interactive access option.

"Always allow connection requests" will show on the screen the option to accept or reject an incoming connection. If you have the access password, you can connect in any way.
"Always reject connection requests" will not show anything on the remote screen, and you will only be able to connect if you have the password.

Check "allow unguarded access."
Set the password. This will be requested when establishing the first connection and can be saved so that it is not required again.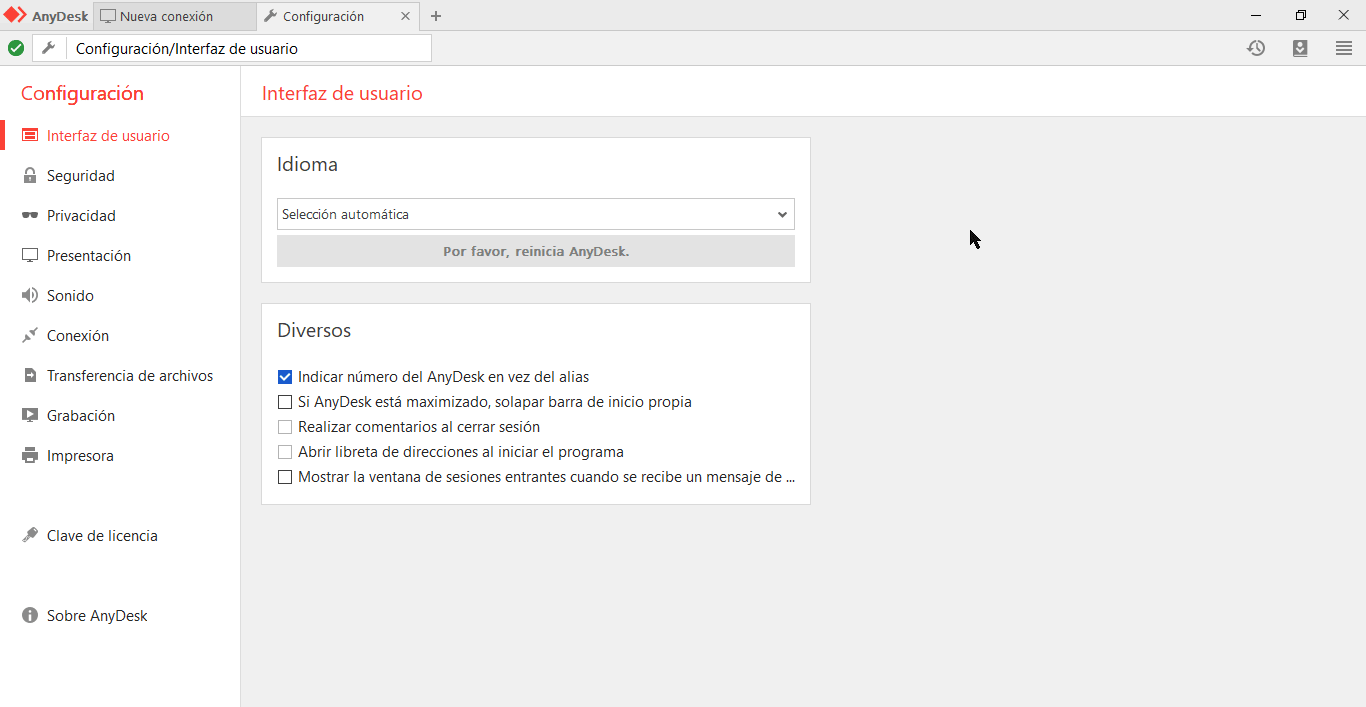 In teleworking scenarios, it is highly recommended to also configure two-factor authentication, so that the security of the connection does not depend only on the password.
Publicado el